Ball Arena Attendee Health and Safety Protocols
The health and safety of our guests, staff and athletes is always our top priority, and as we return to hosting events at Ball Arena, heightened sanitation, health, and safety protocols will be in place at Ball Arena. The new protocols follow guidelines set forth by Centers for Disease Control (CDC), State of Colorado, Colorado Department of Public Health and Environment (CDPHE), the City and County of Denver and Denver Department of Public Health and Environment (DDPHE) and comply with the protocols and health and safety measures mandated by the NBA and NHL for conducting games with fans in indoor arenas. These health and safety protocols will be modified based on evolving standards, public health and governmental directives. 
All guests are required to comply with the health and safety protocols listed.  Let's keep each other safe and healthy.
HEALTH & SAFETY GUIDELINES FAQ
Mask Required at All Times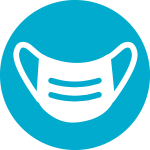 Mask Required at All Times
All guests age 2 years and older must wear a face mask covering their nose and mouth at all times while at Ball Arena except when actively eating or drinking in their ticketed seats. This includes wearing a mask in our parking lots, on the plaza outside the arena, on the concourse in the arena, and while seated.
The following are not acceptable face coverings

Neck gaiters
Face masks with vents
Bandanas

Face shields may not be worn in place of a face mask, though may be worn in addition to a face mask.
Guests may temporarily remove their masks when actively eating or drinking in their ticketed seats. This is the only time guests are permitted to remove their masks while on Ball Arena property.
Guests who are unable to wear an approved mask are not permitted to enter Ball Arena at this time.
Guests who fail to comply with the mask requirement may be removed from Ball Arena, without refund.
Accept Ticket Terms & Conditions and Spectator Waiver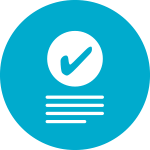 Accept Ticket Terms & Conditions and Spectator Waiver
Each Guest who is 18 years of age and older will be required to scan a QR code to agree to our Ticket Terms & Conditions and acknowledge a COVID-19 spectator waiver upon entry.
Parents and legal guardians will need to complete this process on behalf of themselves and any of their minor children (under 18 years of age) in attendance.
If you or anyone in your party is experiencing symptoms of COVID-19, please stay home. Click here to learn more about COVID-19 symptoms.
Digital Ticketing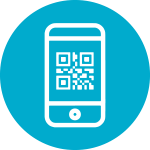 Digital Ticketing
All event tickets and parking passes for Ball Arena will be digital to allow for touchless scanning from mobile devices.
Please add your event tickets and parking pass to your mobile wallet before coming to Ball Arena.
Please make sure your event tickets are displayed on your phone once you have passed through the Ticket Terms & Conditions and Spectator Waiver checkpoint.
Cashless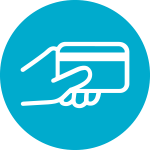 Cashless
Ball Arena is a cash-free facility. Cash will no longer be accepted as a form of payment inside Ball Arena.
Acceptable forms of payment include: Debit cards, credit cards, Google Pay, Apple Pay, Samsung Pay.
No Bags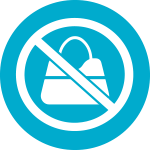 No Bags
No purses, backpacks, backpack purses, cinch bags, or sling bags are allowed inside Ball Arena.
Wallets that fit inside your pocket are permitted.
Medical and diaper bags 14"x14"x6" or smaller are permitted. All guests entering with medical or diaper bags must enter at the Box Office for x-ray screening.
There is no bag check available at Ball Arena so please leave your purses and bags at home. You will not be allowed to enter with an unapproved bag or a purse.
No Smoking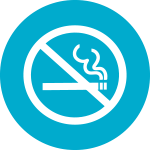 No Smoking
To limit touchpoints and unnecessary gatherings, Ball Arena is now non-smoking.
There are no indoor or outdoor smoking areas available for guests to use during events.
Guests who exit the venue to smoke will not be permitted re-entry into the venue.
If You're Sick, Stay Home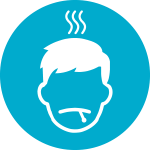 If You're Sick, Stay Home
If you or any member of your party is feeling sick or has symptoms associated with COVID-19 please stay home and do not come to Ball Arena.
People who have COVID-19 symptoms should get tested right away and stay home except to get medical care
Click here to learn more about COVID-19 symptoms
Physical Distance
Physical Distance
We ask that guests remain 6 feet from others outside of their ticketed group whenever possible. Seating will be comprised of "seating pods" to allow for social distancing between groups.
Physically distanced pod seating has been implemented in the Ball Arena seating A carefully-designed, limited-capacity, arena seating chart will ensure all seating pods are positioned at least 6 feet apart.
Capacity restrictions are in place throughout the venue (in team stores, club areas, suites, etc.) to help promote a physically distant environment.
When exiting your seats for concessions, restrooms or following the game, please wait for aisles to clear to avoid congestion.
Arena staff will be on hand to remind guests of these guidelines, answer questions and assist those who need it, and enforce the requirements.
Venue Ingress and Egress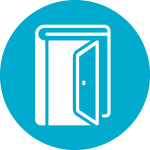 Venue Ingress and Egress
Guests are asked to follow all posted directional and spacing signage.
When exiting the venue, guests are asked to maintain social distancing in the rows, aisles, stairs and portals.
No Re-Entry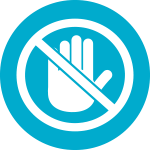 No Re-Entry
Any guest that exits Ball Arena for any reason will not be permitted back into the arena.
Restrooms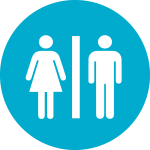 Restrooms
Motion-activated faucets, flushes, towel/soap dispensers, and hand sanitizer fixtures have been installed in all bathrooms throughout Ball Arena to reduce surface contact.
Each restroom will have a dedicated cleaning attendant to continually clean and disinfect high touch points.
Food & Beverage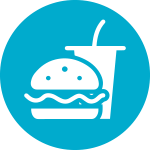 Food & Beverage
Ball Arena is committed to providing high quality food and beverage options for guests throughout the venue during this time.
Food & beverage operations will maintain the highest standards of compliance with current health and safety regulations. Distancing guidelines will be displayed to allow for proper line queuing.
Guests are only permitted to consume food and beverage within their designated ticketed seat or suite. At this time, guests are prohibited from actively eating or drinking on concourses, in premium restaurants/clubs, or anywhere outside of the guest's assigned ticketed location.
Guests may temporarily remove their mask when actively eating or drinking in their ticketed seats. This is the only time guests are permitted to remove their masks while on Ball Arena property.
All staff are required to wear appropriate Personal Protective Equipment (PPE) and, where appropriate, will be separated from guests by plexiglass dividers.
Ball Arena Concessions, Suites, and Premium location are cashless. Guests may pay with debit, credit, GooglePay, Samsung Pay or ApplePay for their convenience. Cash will NOT be accepted at Ball Arena to purchase food & beverage.
All food and beverage items will be individually packaged -including condiments, utensils, straws, and napkins.
Additional condiments, utensils, and straws will be provided in individual packets upon request.
At this time, no refills will be allowed on drinks or other items.
Guests will be required to open bottles and cans in front of Food & Beverage employees upon purchase at concession stands in compliance with NBA/NHL rules.
Elevators & Escalators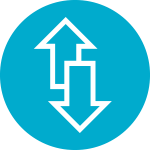 Elevators & Escalators
Elevators and escalators will be available for use and physical distancing practices will be enforced.
Elevators will be limited to 2 guests, or your ticket pod size.
On escalators, guests must allow for at least 6 feet of distance between themselves and others outside of their seating pods.
High touch point areas, such as elevator buttons and escalator rails, will be sanitized regularly.
Altitude Authentics Team Store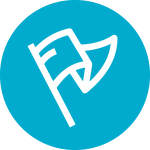 Altitude Authentics Team Store
The Altitude Authentics Team Stores will ONLY be open to ticketed fans during upcoming Denver Nuggets & Colorado Avalanche games.
The Altitude Authentics Team Store (Main Atrium), Points Bet Club Level Store (Section 256) and 300 Level Concourse Stores (Section 335 & 367)  will have limited capacity to promote physical distancing.
Only debit, credit, Apple Pay, Google Pay & Samsung Pay will be accepted. NO CASH will be accepted inside Ball Arena.
Parking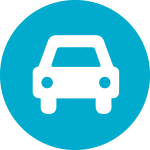 Parking
Ball Arena parking lots open 3 hours prior to the start of the event. Credit/debit cards are accepted at all Ball Arena parking lots for all events; parking rates will be discounted $5.00 per vehicle when paying with a credit/debit card. Guests are strongly encouraged to purchase parking in advance by clicking here or on Ticketmaster.com.
Please note that some non-affiliated parking facilities surrounding Ball Arena may still require cash.
COVID-19 Vaccinations
All policies and procedures must be adhered to regardless of a person's vaccination status.
Ticket Resale and Transfer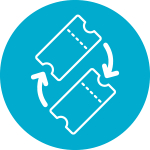 Ticket Resale and Transfer
Transfer and resale of tickets you purchase will be available. However, in order to maintain pod integrity, you must transfer or resell the entire seating pod to an individual buyer or members of a single household.
Box Office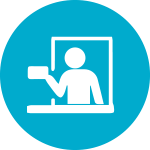 Box Office
The Ball Arena Box Office is currently closed.
All Colorado Avalanche and Denver Nuggets tickets can be purchased through ColoradoAvalanche.com, Nuggets.com or Ticketmaster.com.
Others
To ensure Ball Arena is cleaned to the highest industry standard, Kroenke Sports & Entertainment, in conjunction with the NBA & NHL, has implemented safe and healthy cleaning protocols that align with the CDC and CDPHE standards.
Hand Sanitizer

Automated hand sanitizer dispensers have been placed throughout the concourses, restrooms, elevator banks and at concession stands.

HVAC Technology

Ball Arena is maximizing its building automation system to boost air circulation during events and to allow for maximum use of outside air in the seating bowl and public concourses. Ball Arena is in compliance with both NBA and NHL HVAC mandates, which are the highest standards in professional sports.
All Ball Arena air handlers have been upgraded with the highest filter rating (MERV-13) possible. MERV-13 filters capture 85% of particles that are 1 micrometer or larger which is predominantly the size of the particles carrying the COVID-19 virus through the air.

Electrostatic Sprayers

Electrostatic sprayers are being utilized to regularly disinfect areas and surfaces within the arena for both pre and post-game facility cleaning. All products used are EPA approved and effective surface disinfectant products to use against COVID –19.

Plexiglass Screens

PlexiGuard barriers have been installed at all point-of-sale locations throughout Ball Arena to reduce contact between guests and staff.

WELL Institute Certification

Ball Arena has received the International WELL Institute Health-Safety seal for Facility Operations and Management. This certification is the global benchmark for the best operating procedures to combat COVID-19 and promote health and wellness. It is informed by the World Health Organization and US Centers for Disease Control and prevention.

Populous

KSE has partnered with Populous, the global sports venue architect and event planner, to assist in the development of the Ball Arena venue readiness plan. Populous has developed similar plans for Super Bowl LV, NCAA Final Four and other venues hosting NBA and NHL games.
* Please note that failure to comply with the health and safety measures outlined can result in removal without refund from Ball Arena.
++ Please contact Guest Relations for additional information 303.405.8548 or GuestRelations@TeamKSE.com.