Review the Ticket Terms & Conditions »
Ball Arena Attendee Health and Safety Protocols
The health and safety of our guests, staff, and performers/athletes is always our top priority. As we return to hosting events, heightened sanitation, health, and safety protocols will be in place at Ball Arena.
All guests are required to comply with the health and safety protocols listed. Let's keep each other safe and healthy.
HEALTH & SAFETY GUIDELINES FAQ
Mask Required at All Times
Effective August 19, 2021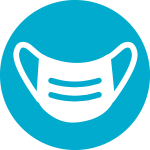 Mask Required at All Times
Ball Arena is a privately owned venue with the authority to establish rules and regulations regarding your entrance and experience at the venue. Based upon CDC recommendations to wear masks in indoor spaces regardless of vaccination status, every guest over two years old MUST WEAR A MASK AT ALL TIMES at Ball Arena, except during times of active eating and drinking in ticketed seats. Anyone who does not have a mask should see a member of our staff and a mask will be provided. Guests who fail to comply with the mask requirement will not be permitted to enter Ball Arena. The mask policy for the venue is subject to change without notice.
All guests age 2 years and older must wear a face mask covering their nose and mouth at all times while at Ball Arena except when actively eating or drinking in their ticketed seats. This includes wearing a mask in our parking lots, on the plaza outside the arena, on the concourse in the arena, and while seated.
The following are not acceptable face coverings

Neck gaiters
Face masks with vents
Bandanas

Face shields may not be worn in place of a face mask, though may be worn in addition to a face mask.
Guests may temporarily remove their masks when actively eating or drinking in their ticketed seats. This is the only time guests are permitted to remove their masks while on Ball Arena property.
Guests who are unable to wear an approved mask are not permitted to enter Ball Arena at this time.
Guests who fail to comply with the mask requirement may be removed from Ball Arena.
Review the Ticket Terms & Conditions
Review the Ticket Terms & Conditions
COVID-19 IS AN EXTREMELY DANGEROUS AND CONTAGIOUS DISEASE THAT CAN LEAD TO SEVERE ILLNESS AND DEATH. BY ENTERING BALL ARENA, YOU ACKNOWLEDGE AND VOLUNTARILY AGREE TO ASSUME ALL RISKS RELATED TO EXPOSURE TO COVID-19 AND ALL STRAINS, MUTATIONS AND VARIATIONS THEREOF, WHETHER KNOWN NOW OR IN THE FUTURE, BY VIRTUE OF YOUR PRESENCE AT BALL ARENA.
BY ENTERING BALL ARENA, YOU ARE AGREEING TO ALL TERMS AND CONDITIONS REFERRED TO ON YOUR TICKET AND ONLINE AT ballarena.events/termsandconditions INCLUDING COMPLIANCE WITH BALL ARENA'S HEALTH AND SAFETY POLICIES. THESE POLICIES ARE SUBJECT TO CHANGE WITHOUT NOTICE.
Digital Ticketing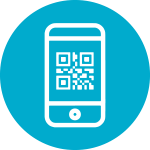 Digital Ticketing
All event tickets and parking passes for Ball Arena are digital to allow for touchless scanning from mobile devices.
Please add your event tickets and parking pass to your mobile wallet before coming to Ball Arena.
Limited Acceptance of Cash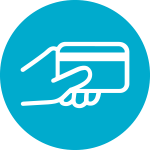 Limited Acceptance of Cash
Ball Arena only accepts cash at limited locations throughout the venue. We encourage you to go cashless and use your debit cards, credit cards, Apple Pay, Google Pay and Samsung Pay.
Bag Policy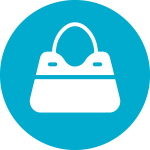 Bag Policy
Purses, cinch bags, and sling bags 10in. x 6in. x 4in. or smaller are allowed inside Ball Arena.
All permitted bags are subject to visual or x-ray screening upon entry.
Backpacks and oversized bags are NOT permitted.
Medical and diaper bags 14"x14"x6" or smaller are permitted. All guests entering with medical or diaper bags are subject to x-ray screening upon entry.
There is no bag check available at Ball Arena. Guests will not be allowed to enter with an unapproved or oversized bag.
No Smoking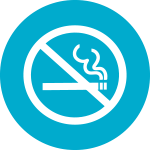 No Smoking
Ball Arena is a non-smoking venue. Smoking or vaping of any kind is prohibited. There are no indoor or outdoor smoking areas available for guests to use during events.
Guests who exit the venue to smoke will not be permitted re-entry into the venue.
If You're Sick, Stay Home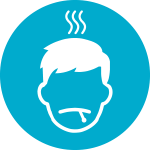 If You're Sick, Stay Home
If you or any member of your party is feeling sick or has symptoms associated with COVID-19 please stay home and do not come to Ball Arena.
People who have COVID-19 symptoms should get tested right away and stay home except to get medical care.
Click here to learn more about COVID-19 symptoms
Physical Distance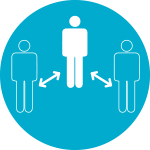 Physical Distance
We ask that guests maintain physical distance when able.
No Re-Entry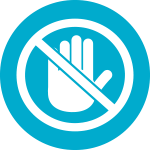 No Re-Entry
Any guest that exits Ball Arena for any reason will not be permitted back into the arena.
Restrooms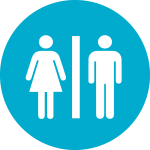 Restrooms
Motion-activated faucets, flushes, towel/soap dispensers, and hand sanitizer fixtures have been installed in all bathrooms throughout Ball Arena to reduce surface contact.
Food & Beverage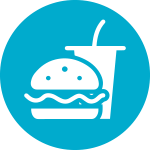 Food & Beverage
Ball Arena is committed to providing high quality food and beverage options for guests throughout the venue during this time.
Food & beverage operations will maintain the highest standards of compliance with current health and safety regulations.
All staff are required to wear appropriate Personal Protective Equipment (PPE) and, where appropriate, will be separated from guests by plexiglass dividers.
Ball Arena Concessions, Suites, and Premium locations are enabled to be cashless. Guests may pay with debit, credit, GooglePay, Samsung Pay or ApplePay for their convenience. Cash will NOT be accepted at Ball Arena to purchase food & beverage.
All food and beverage items will be individually packaged -including condiments, utensils, straws, and napkins.
Additional condiments, utensils, and straws will be provided in individual packets upon request.
Guests will be required to open bottles and cans in front of Food & Beverage employees upon purchase at concession stands in compliance with NBA/NHL rules.
Parking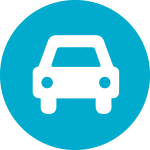 Parking
Ball Arena parking lots open 3 hours prior to the start of the event. Credit/debit cards are accepted at all Ball Arena parking lots for all events.; Parking rates will be discounted $5.00 per vehicle when paying with a credit/debit card. Guests are strongly encouraged to purchase parking in advance by clicking here or on Ticketmaster.com.
Please note that some non-affiliated parking facilities surrounding Ball Arena may still require cash.
Ticket Resale and Transfer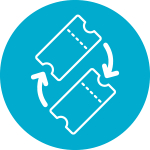 Ticket Resale and Transfer
Transfer and resale of tickets you purchase is available.
Box Office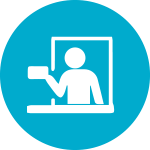 Box Office
The Ball Arena Box Office is open for customer service and guest ticketing assistance during events ONLY. The Box Office is not open for ticket purchasing.
All tickets can be purchased through BallArena.com or Ticketmaster.com. Download the Altitude Presents mobile app prior to arrival at the venue for easy access to tickets. You can add your ticket to your mobile device (such as Apple Wallet or Google Pay) through the Altitude Presents mobile app.
Others
To ensure Ball Arena is cleaned to the highest industry standard, Kroenke Sports & Entertainment has implemented safe and healthy cleaning protocols that align with the CDC, CDPHE and DDPHE standards.
Hand Sanitizer

Automated hand sanitizer dispensers have been placed throughout the concourses, restrooms, elevator banks and at concession stands.

HVAC Technology

Ball Arena is maximizing its building automation system to boost air circulation during events and to allow for maximum use of outside air in the seating bowl and public concourses. Ball Arena is in compliance with both NBA and NHL HVAC league mandates, which are the highest standards in professional sports.
All Ball Arena air handlers have been upgraded with the highest filter rating (MERV-13) possible. MERV-13 filters capture 85% of particles that are 1 micrometer or larger which is predominantly the size of the particles carrying the COVID-19 virus through the air.

Electrostatic Sprayers

Electrostatic sprayers are being utilized to regularly disinfect areas and surfaces within the arena for both pre and post-game facility cleaning. All products used are EPA approved and effective surface disinfectant products to use against COVID–19.

Plexiglass Screens

PlexiGuard barriers have been installed at all point-of-sale locations throughout Ball Arena to reduce contact between guests and staff.

WELL Institute Certification

Ball Arena has received the International WELL Institute Health-Safety seal for Facility Operations and Management. This certification is the global benchmark for the best operating procedures to combat COVID-19 and promote health and wellness. It is informed by the World Health Organization and US Centers for Disease Control and prevention.
* Please note that failure to comply with the health and safety measures outlined in these guidelines can result in refusal of entry or removal from Ball Arena.
++ Please contact Guest Relations for additional information 303.405.8548 GuestRelations@TeamKSE.com.